Today we want to take you on a trip to one of our most spectacular resorts within the sophisticated trend of sustainable luxury: Six Senses Krabey Island, in Cambodia. Located on the private island of the same name in the south of the country, this hotel will conquer all your senses.
After landing at Sihanoukville International Airport and a short drive, you will arrive at the hotel's reception, from where a boat will take you to the island in just 15 minutes – a tropical and exclusive retreat! There are 40 luxurious villas with private pools and an oasis of rest and relaxation awaiting you, unless you are a non-stop adventure lover, in which case you can enjoy all kinds of water and nature sports.
Six Senses Krabey Island has six different categories of villas for you to choose from. The most exclusive at 190 square metres, "The Beach Retreat", has a private cove for the use and enjoyment of its lucky guests. It also has an infinity pool and a stunning cliff-top terrace from which to watch the best sunsets in Cambodia.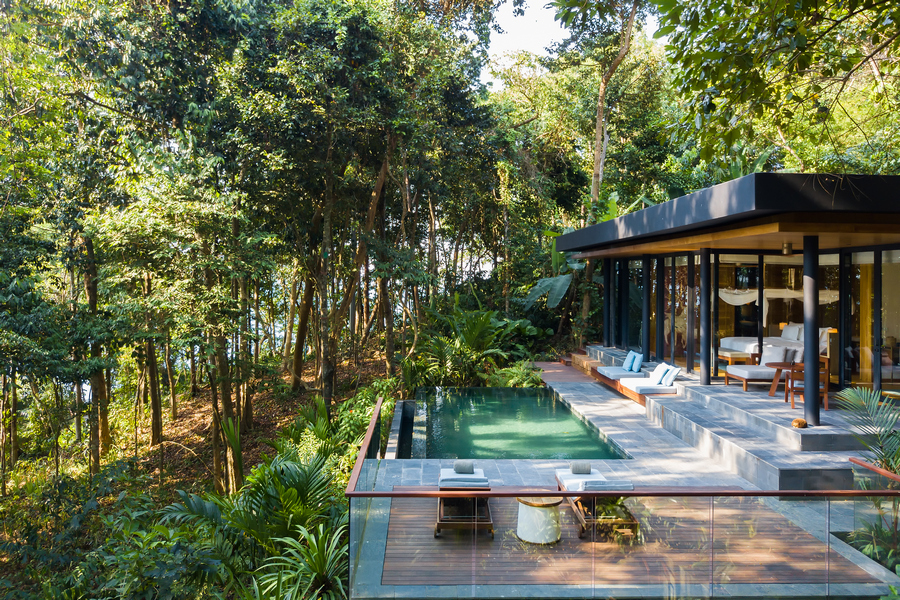 The fusion between the natural surroundings and the facilities at Six Senses Krabey Island is spectacular. The resort blends exceptionally well with the lush indigenous vegetation. In fact, much of the charm of this paradisiacal location is the combination of jungle and rocky coastline. The interior design is thoughtfully appointed and you'll love it. You'll see how the main lobby, lounge and sunset bar are inspired by the local fishermen's cottages.
Another major attraction at Six Senses Krabey Island is its extraordinary spa, inspired by the sacred Khmer Kbal Spean River, a symbol of water as the beginning of life in nature. The spa has kept this principle in mind when creating its menu of treatments, all of which are designed under its Integrated Wellness programme. You can choose from specialised health, beauty and anti-aging therapies.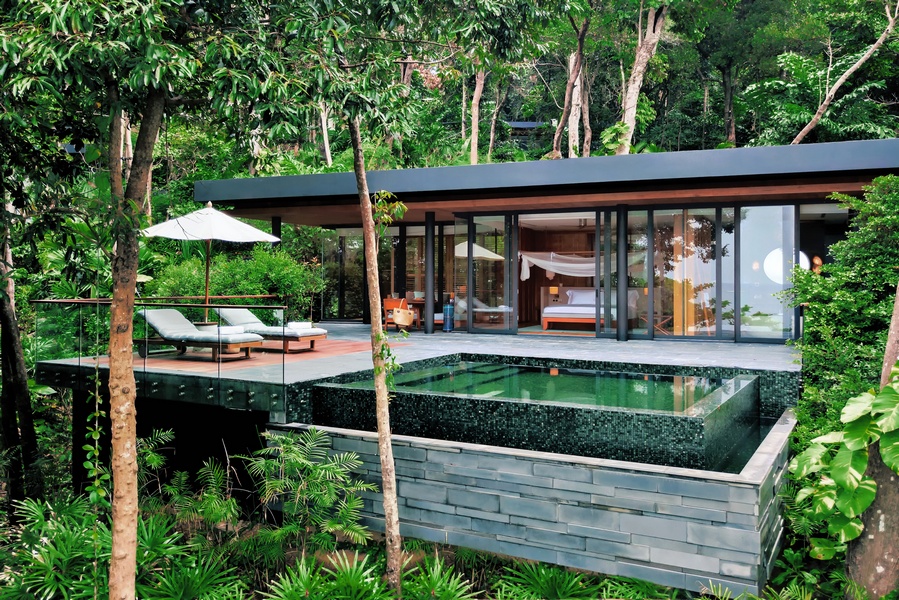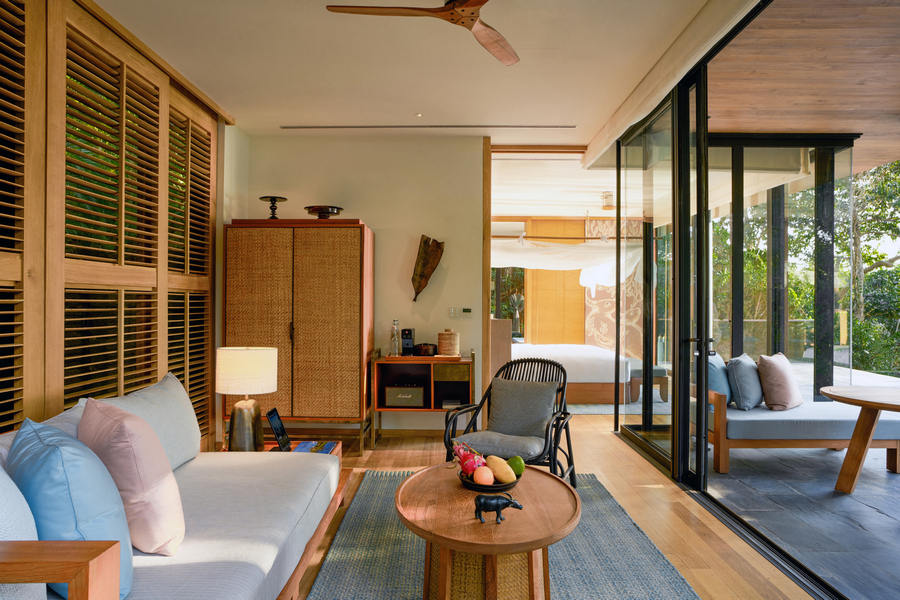 The spa is complete with a meditation area, rooftop yoga room and hydrotherapy pool. For a complete therapeutic experience, head to the Alchemy Bar, where you can learn about the healing properties of the herbs, spices and other ingredients that go into the spa products.
The resort's culinary offerings are exquisite, paying homage to Asian culinary traditions. Its two restaurants combine local cuisine with innovative touches. There is also a Sunset Bar, overlooking the ocean, where you can enjoy an aperitif at sunset before dinner. Finally, next to the pool, you'll find the Double-Dip Hangout, perfect if you fancy a light lunch or a refreshing homemade ice cream.
At Six Senses Krabey Island you'll never get bored, the range of activities on offer at our resort makes it impossible to get bored. You'll have a great time with water sports (scuba diving, kayaking, paddle surfing…), spectacular boat trips, cooking classes and open-air cinema evenings. Six Senses Krabey Island is also a family resort, where children are always welcome and will have a great time with the games designed for them at "The Nest" children's club.
Finally, we would like to mention sustainability, which is an essential part of the identity of this very special hotel. The elimination of plastics, waste management, the use of biodegradable packaging, the cultivation of food in its own organic garden… These are all actions aimed at being a paradise that is as sustainable as it is beautiful, that lasts over time and is a source of wealth for the destination.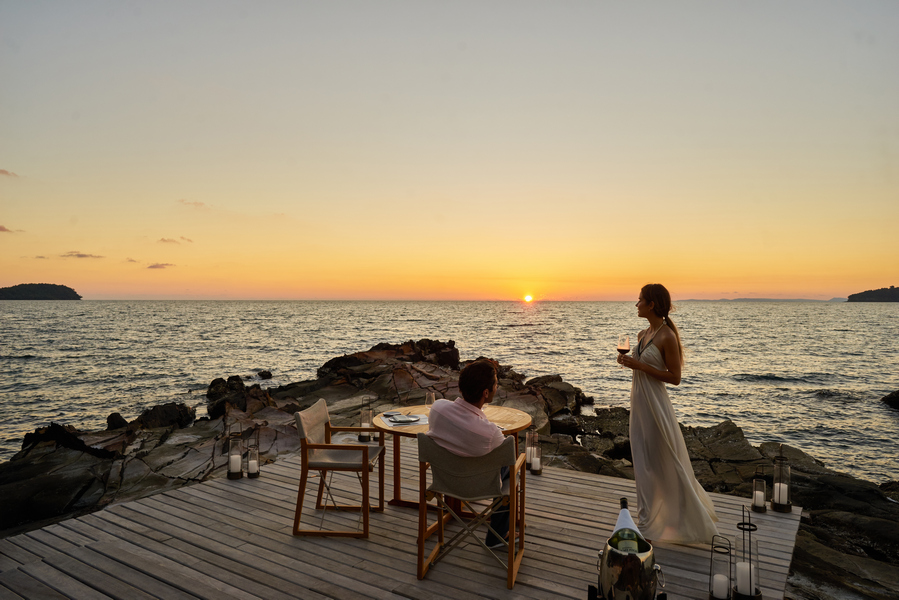 Did you like our little "trip" to Six Senses Krabey Island in Cambodia? It would be a pleasure to continue telling you about all its attractions, so if you want to know more about this magical property, don't hesitate to get in touch with us. 🙂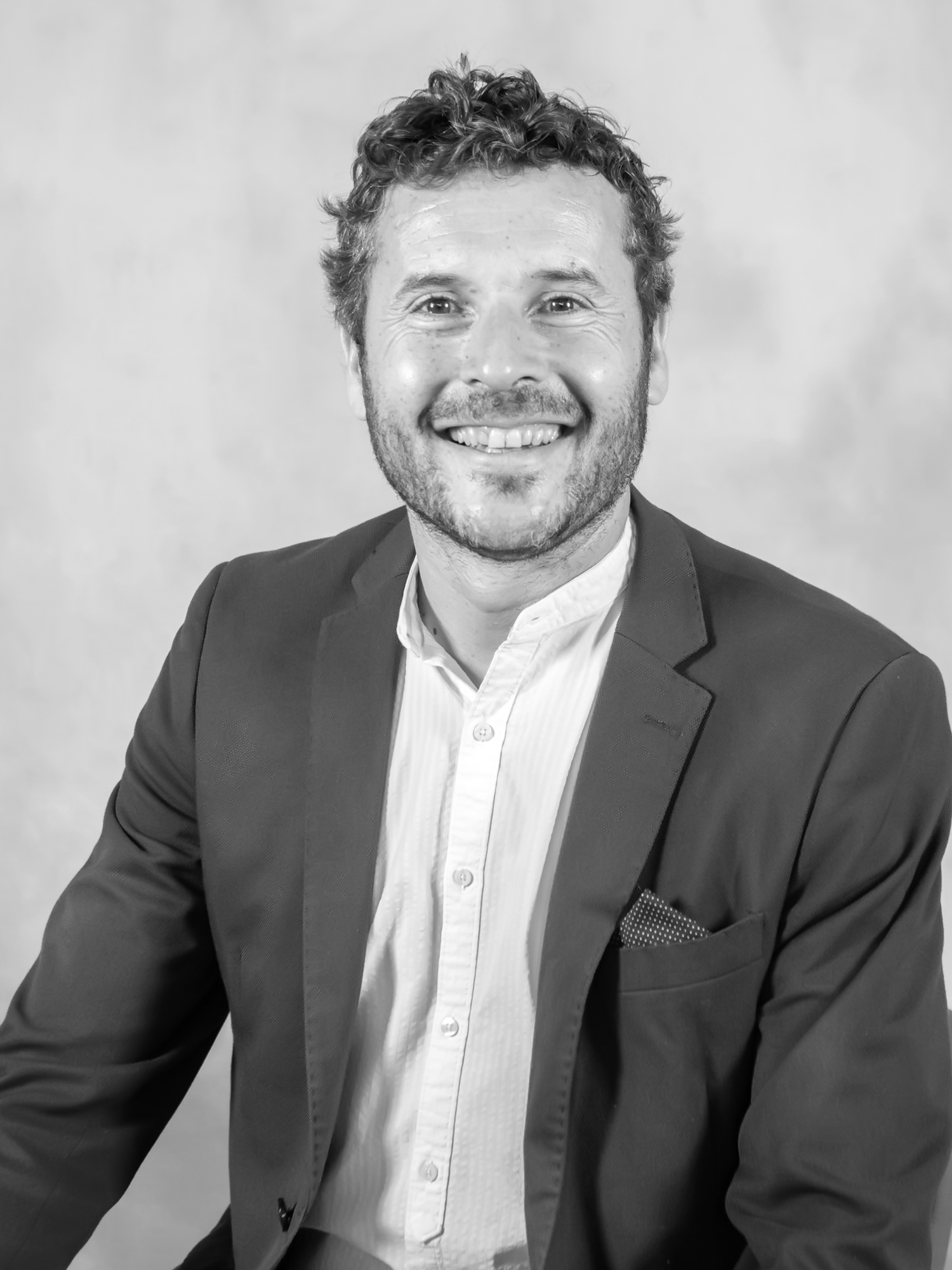 More than 18 years of experience working in sales and marketing in the hospitality and tourism industry: tour operating, airlines and private hotels and hotel chains in both, domestic and international markets.