On the coast of the Musandam Peninsula, Oman, is located the Norway of the Middle East. It is a village-inspired paradise of relaxation and adventure that fully immerses you in an experience of virgin emerald beaches, private pool villas, unique culinary offerings, the spectacular Hajar Mountains and an award-winning Six Senses Spa.
The hotel's privileged location allows for a James Bond-style arrival: What could be more spectacular than being welcomed by descending from the sky in a paraglider over a private beach with a bottle of champagne? This incredible experience made for the most adventurous is not the only one, you can also cross the area by 4×4 or speed boat.
The rest of the Six Senses Zighy Bay experiences are not far behind; some of them are:
– Reception at the airport and transfers by limousine and 4×4.
– A large central freshwater pool with food, beverage and homemade ice cream service.
– The only saltwater pool in the GCC.
– Exclusive Boutique Souk, an Omani marketplace for unparalleled cultural immersion.
– Exclusive excursions to places of interest in Musandam and surrounding regions.
– Private Cinema Paradiso.
– Dibba organic farm and garden.
– Three bars and three restaurants including Sense of the Edge, a fine dining option for the most demanding palates. Not only will you delight your sense of taste, but at 950 feet above sea level, you'll enjoy memorable views.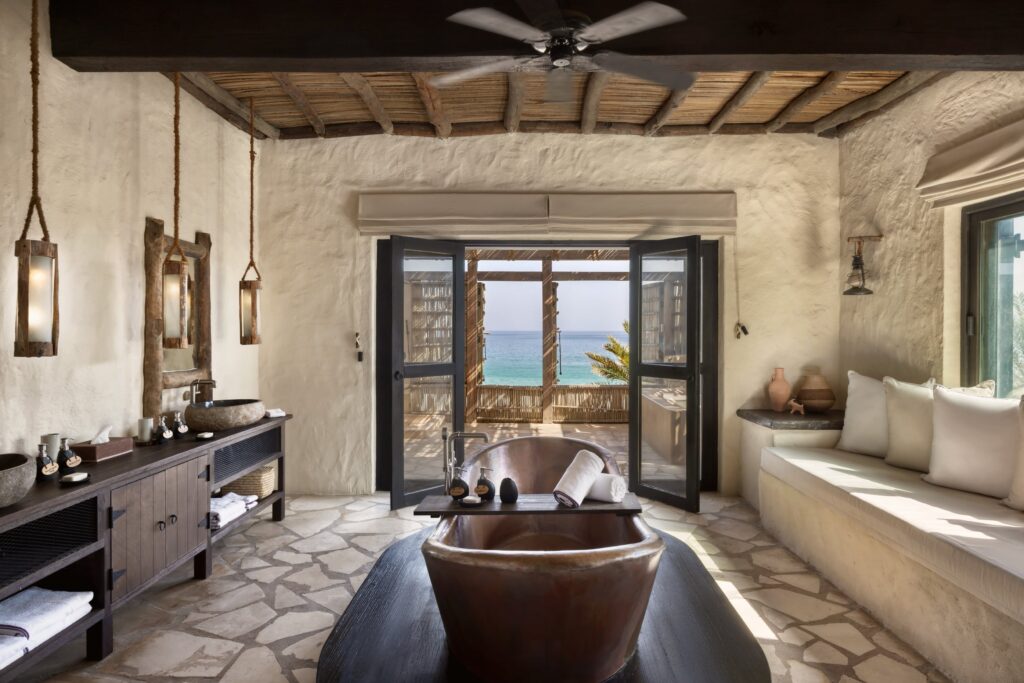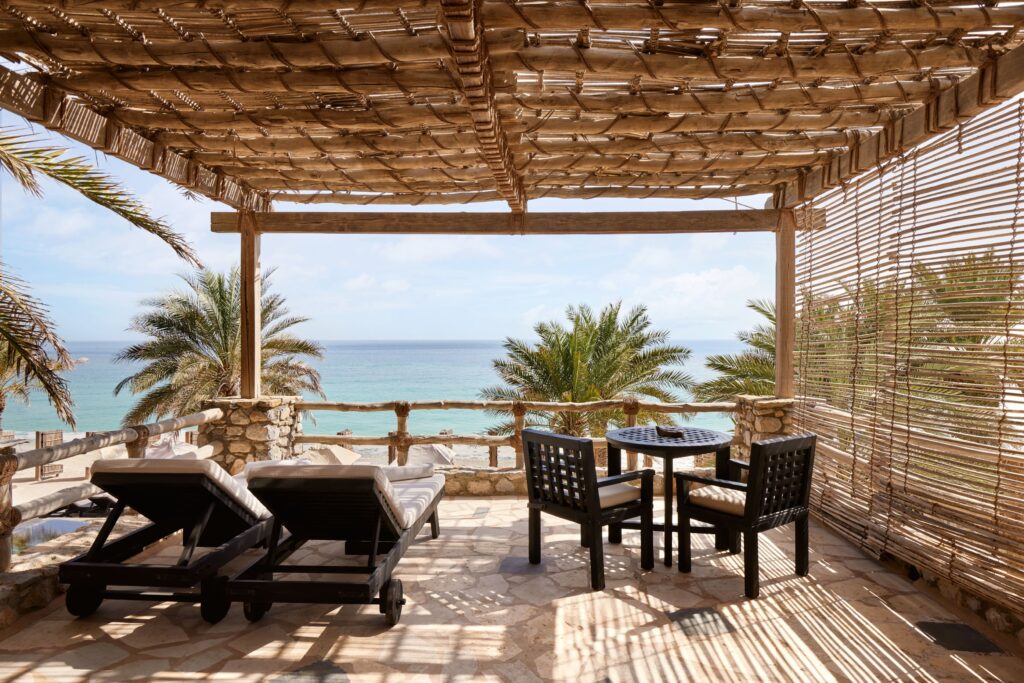 Hotel also offers the GEM (Guest Experience Maker) for the most personalized stay; from a private dining experience in a secluded bay of Oman to a stunning dinner for two at an altitude of over 290 m overlooking the bay of Zighy.
In case you haven't already fallen in love with this hotel, we tell you that its award-winning spa offers nine treatment rooms, two Arabian hammams, steam room, sauna, an ice cave within the resort's garden, a menu of skin-purifying and soul-soothing treatments, outdoor yoga with magnificent sunrise views, indoor or jungle gym and experts to guide you on a personal journey that seeks harmony and balance.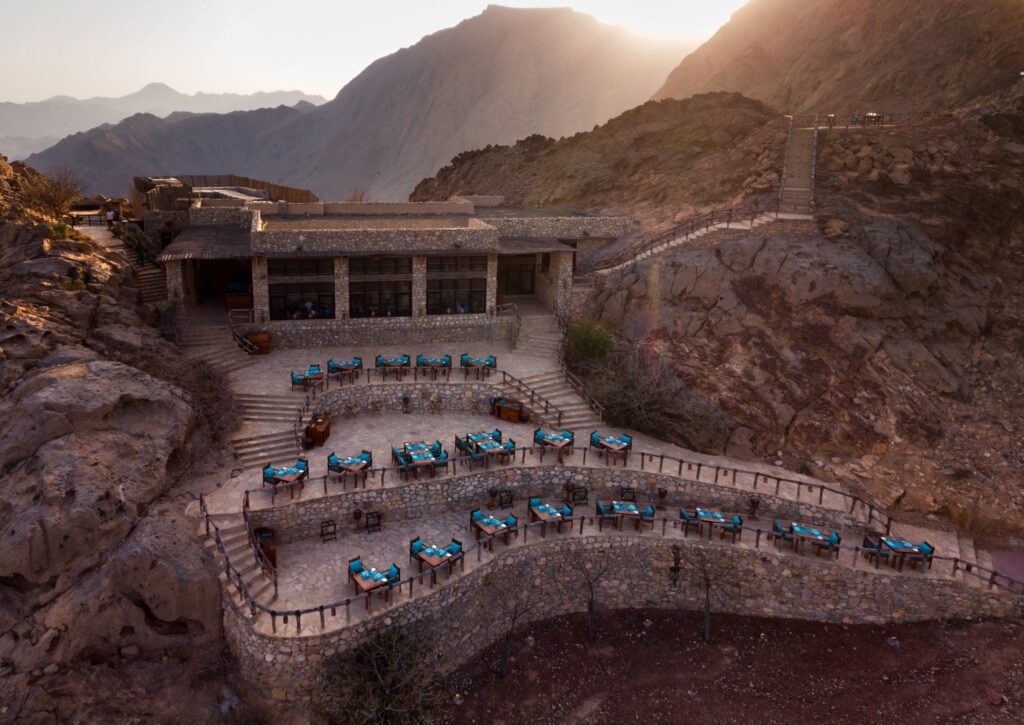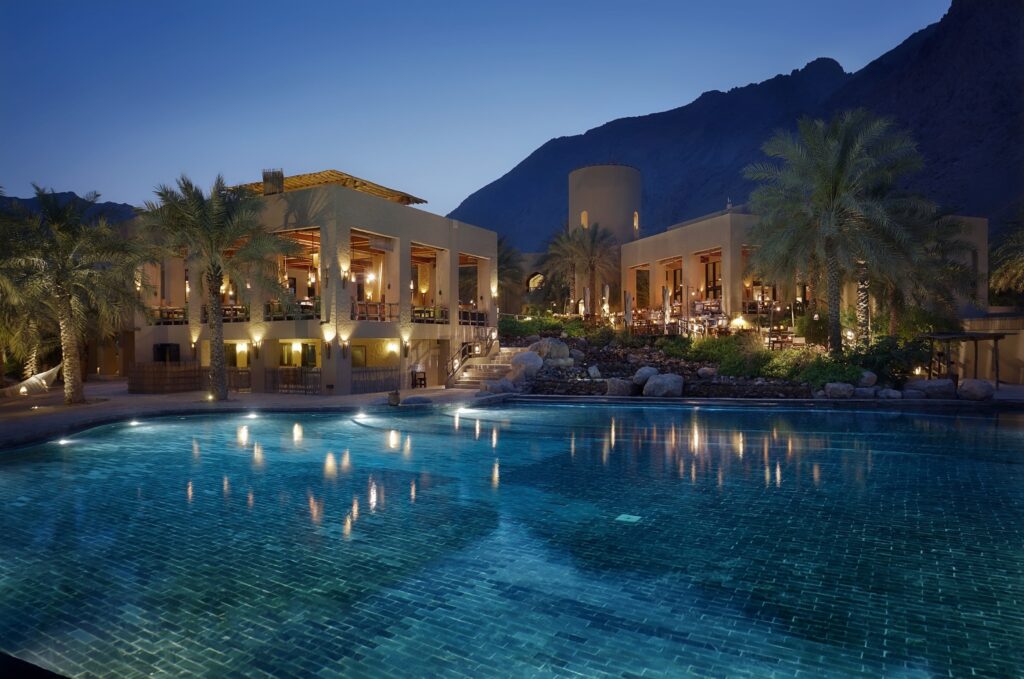 Definitely, if you want to forget about time, this is the place for you. The Oahsis Consulting team will be happy to accompany you discovering it and knowing all its details. Do not hesitate to contact us!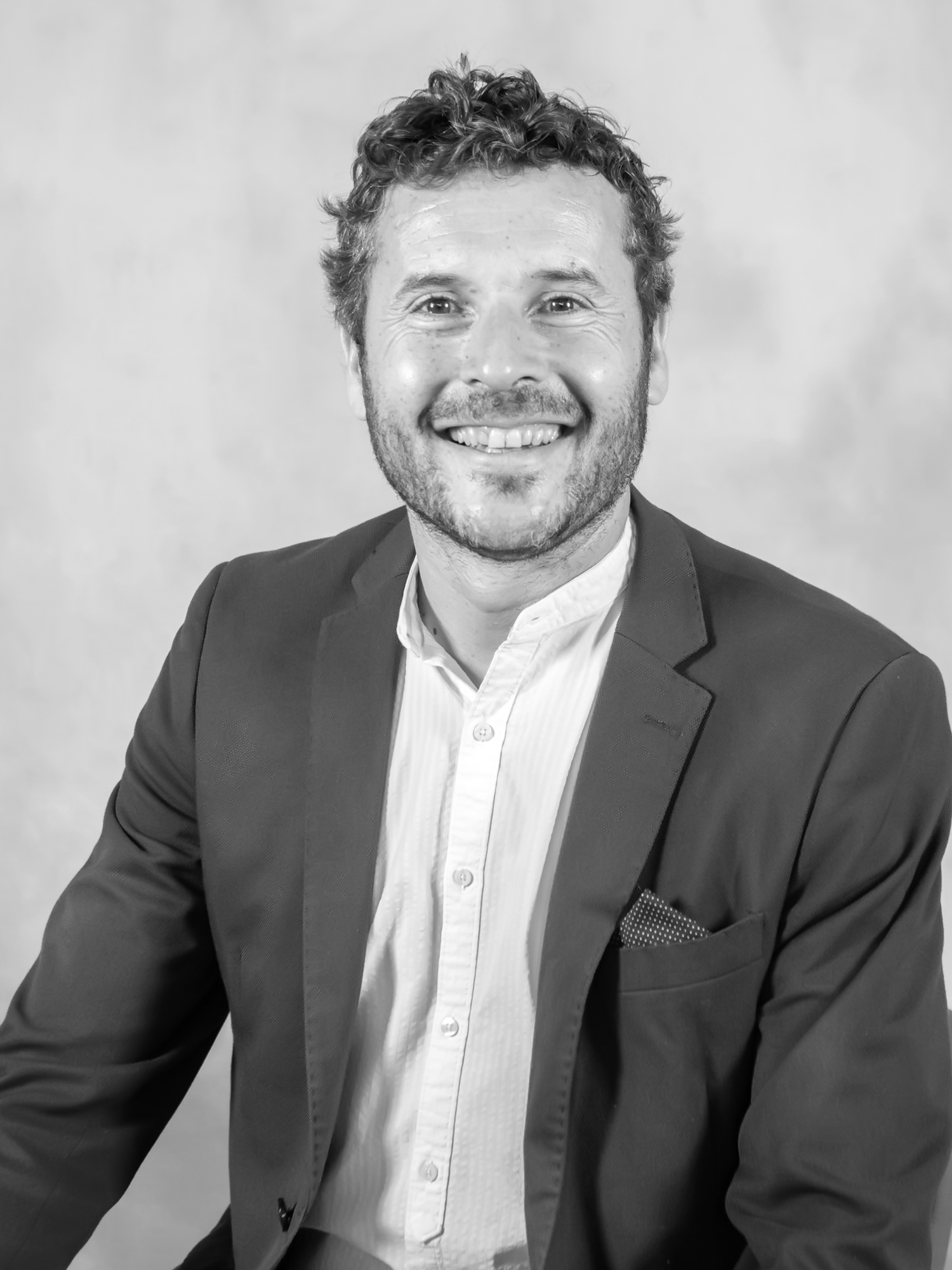 More than 18 years of experience working in sales and marketing in the hospitality and tourism industry: tour operating, airlines and private hotels and hotel chains in both, domestic and international markets.